Join the Good Investing Omaha conference to make your AGM visit unique!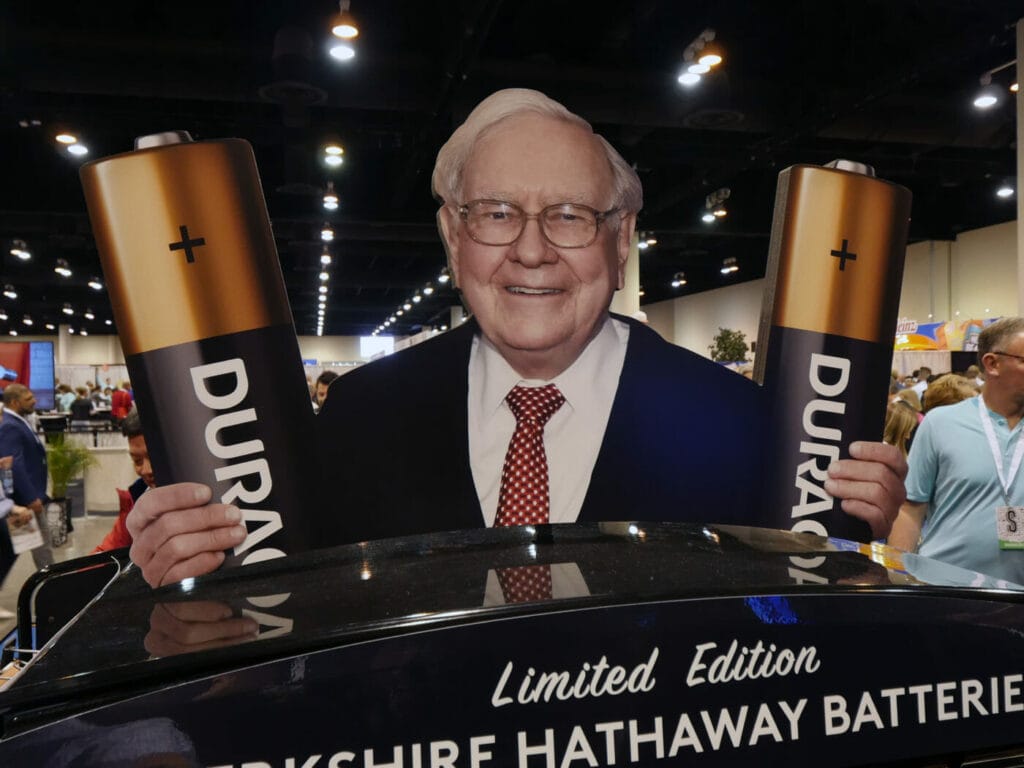 The Good Investing Omaha conference is for you if …
Time to the Berkshire 2024 meeting:
What is part of the Good Investing Omaha conference?
This is how we support Omaha goers via Good Investing Plus:
Enjoying in-depth conversations ✅
Having fruitful idea exchange💡
Making investing friends ☑️
In Omaha, we have helped our members with the following:
This is what Good Investing Omaha goers say about our trip to the Berkshire Hathaway Annual Meeting
150+ Good Investing Plus community members have enjoyed the Good Investing Omaha conference in the Berkshire Hathaway Shareholders Meeting week. Here is what they say:
What will members await in Omaha?
Here we want to share insights into our Omaha events in the week of the Berkshire Hathaway Annual Meeting with you:
"I was at many events in Omaha. But I enjoyed the exchanges at the Good Investing parties the most."
The parties are the heart of the Omaha experience. From Wednesday to Sunday, we gather nearly every evening and night to exchange in a casual atmosphere in different locations in Omaha. A lot of time and effort goes into selecting the suitable locations that provide high-quality hospitality. During the night, a lot of exciting conversations will happen.
"Have you already spoken to this member? I think you could highly profit from the exchange".
Via our digital community and on the ground in Omaha, we are facilitating plenty of curated 1on1 and group exchanges. These exchanges complement our Omaha events and help you find fantastic exchange partners and potential new friends.
"Your events were very helpful. They gave me 50% of the leads I can now follow up".
During the Berkshire Hathaway week, we offer supportive connections and events for Emerging Managers—these connections and events support building and growing our members' investment businesses.
"Which events are worth going to? Is it really worth spending so much money to participate?"
We are delighted to help our community members to find the best complimentary events in Omaha. We are happy to advise our members to find the best public (and paid) events.
Who is especially invited to apply for the Good Investing Omaha conference?
We are looking for long-term-oriented, kind, and giving investors.
There is more waiting for you 🎁
There are many more helpful Omaha resources to discover after you have joined the Good Investing Plus community. Don't wait. Just apply here:
Please apply to the Plus community to join the Omaha conference
The Omaha experience is run via our Good Investing Plus community. The membership is free till 15 January 2024. Then we will switch to a paid membership starting from 250 € a year.
Please give us detailed answers. Thank you! <3
What happens after your Good Investing Plus application?
1. Are we right for you?
We want to ensure you are happy in the community and Omaha. Therefore, we will check your application to see if it is suitable. Sometimes we might need more information. Then we will ask you for it.
2. Onboarding
If we feel you are right, you will receive a link to onboard and set up your payment details (the first 30 days are free). A few clicks later, you can access our member's area. You are on board now!
3. The exchange begins
The exchange starts! You can choose the topics that interest you most and start networking with other investors in Circle. Furthermore, you will get access to the Omaha spaces.
Any more questions about Plus?
Do you have more questions about the community? Please check out our community page.